Don't Feel Like Reading this??? Watch it!
Like To Read? Check it out!
It has been over 12 years since I successfully defended my dissertation. While I am not officially a graduate professor over the past year teaching here at Texas A&M I have been working more and more with graduate students through various Media & Gaming Lab initiatives.
I have always believed in reciprocal mentoring and being reflective of ones agency. As part of this latest journey working with graduate students, I've reflected on my own graduate lived reality and how it was and is truly unique still, to this day!
Some interesting and truly unique notes, even to this day:
I did not do a formal dissertation proposal, instead I just started working on it and kept my potential committee adrift of my work, seeking informal feedback. Finally it got the point where I had all the potential members meet up and they realized we needed to formally do the paper work.
The dissertation researched online and offline automotive culture in Central Texas where I studied street racing, road racing, high end automotive shops, car meets and events.
In addition to the automotive research I included a two articles/chapters about alternative pedagogy and the way we learn.
The dissertation also includes 4 video chapters covering various aspects of the dissertation, including alternative pedagogy.
My dissertation committee consisted of a diverse range of professors both in terms of classification and backgrounds:

Lecturer Susan McLeland Ph.D.
Professor of Radio, Television and Film Andrew Garrison
Associate Professor of New Media Sandy Stone Ph.D.
Professor of Media Studies Joseph Straubhaar Ph.D.
Professor of AnthropologyJohn Hartigan Ph.D.

These professors were all polymaths who exuded an ability to theorize, practice and mentor their specialties as well as explore other fields in a fluid manner.
The dissertation was multi modal, interdisciplinary and ground breaking:

I had no literature review, instead I used grounded theory and my own methods to develop my approach and reasoning.
I published on my own web hosting using the content management system Word Press whom I knew one of their developers and directly showed them how I was using photo and video integration in my texts to create a multimodal experience. This approach has allowed my dissertation to be a "living" text online to this day.
I connected to Google Analytics before publishing, with over 700 plus views before my defense, it was ground breaking at the time to go to a defense with such a vast amount of viewership and feedback from the public at large.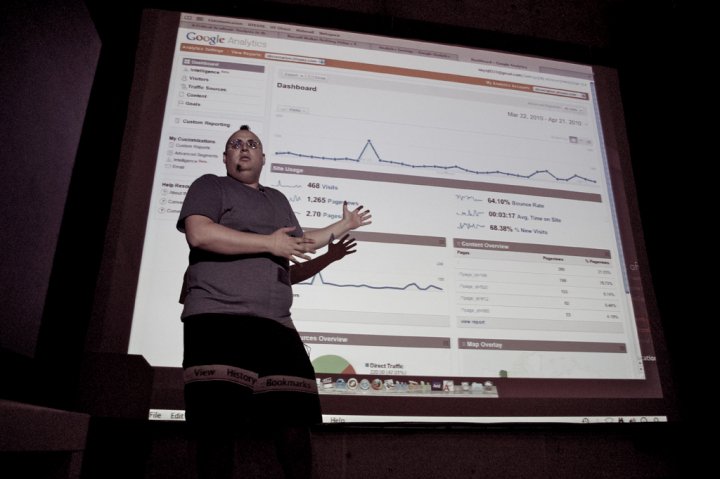 Dissertation Defense was in person and public

Publicly announced
Defended on location at UT Austin's ACTLab
Catered by my wife and father (Enchiladas, rice and beans, buñuelos)
Over 60 people attended: family, supporters and automotive participants
The dissertation was recorded and is online.
The experience was so unique at the time and to this day that I have not met anyone else with such an approach. Whether it is the way it was published or the work performed. I feel the culture of "the dissertation" is severely lacking at this point in 2022. Here some observations:
Since working at an R1 school I have noticed:
The dissertation process has not substantially changed and room for multi modal dissertation work and presentations are still not fully accepted in journals, conferences or for tenure track material.
Not only does academia not have room for such processes still, when they do, it remains very "coded" and "exclusionary", often committee members insinuate they want non-traditional advisees, but when the students bring non-traditional approaches to the dissertation process they face opposition and discouragement. We need to find common ground.
Those few professor who do facilitate such work are so over burdened it makes it tough to create and maintain an equitable environment for the student and professors in terms of emotional labor.
Next-Generation Dissertations: New Projects for an Engaged Academy
This past spring 2022 I was invited to a discussion on Zoom.
"This event is co-sponsored by the Syracuse University Graduate School and the University of Iowa's Obermann Center for Advanced Studies. It celebrates the launch of the Next-Generation Dissertations website , an outgrowth of the NEH Next-Gen Humanities PhD grant awarded to the Syracuse University Graduate School and Humanities Center in 2018."
It was a super refreshing group with over 100 attendees hearing about various "next generation" dissertations and provided resources. I was very excited to see others working towards creating academic works that exude many of the attributes of what I have been working towards with my own pieces. You can see examples of various works here:
I also learned from the group that their research and participation in the area of next generation dissertations spanned from 2012 – 2022, roughly the last decade.
And much like any other group, this one seemed to stem from a select few who wanted to make a support system for those going through the process.
I was inspired by this group, though ultimately they never followed up with me. I will try reaching out again with them. One thing about academics is they always say they want to collaborate, but few actually follow through. I will keep pushing.
What's the solution?
I would assert that the solution is that whether you are an undergrad, graduate student or full professor who enjoys creating alternative academic texts that we continue to support each other and work on creating more informal networks until the formal networks begin to crack. I feel these informal networks are what will give the possibility to for such progress.
As mentioned above I feel structure around innovation begins with small informal networks establishing a presence, I see this happening in many fields as of 2022
A complimentary article to this one is The Facilitative Lab, where I explore further how we can use informal networks both inside and outside of organizations to create.
What do you think? How should we foster and create further room in academia for alternative academic works? Feel free to contact me jtlopez123@tamu.edu.